Taking your car to a reputable and trustworthy repair shop is essential to ensure that your vehicle is adequately maintained and repaired. However, with so many repair shops available, knowing which one to choose can take time and effort. This blog post will discuss what to look for in a Car Repair Shop Dubai before taking your car.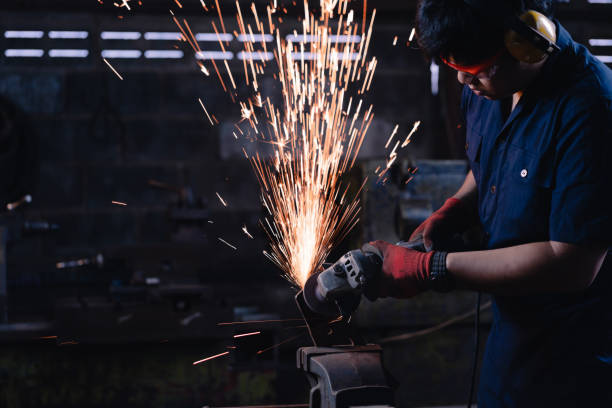 Certifications and Experience: One of the first things to look for in a repair shop is the certifications and experience of the technicians. Check if the shop has certified technicians. These certifications indicate that the technicians have undergone extensive training and testing in their field. Additionally, ask about the technicians' experience and how long the shop has been in business. 
Reputation: A repair shop's reputation determines its reliability and trustworthiness. Look for online reviews and ratings to understand the shop's reputation among customers. A good repair shop should have positive reviews and a high rating. Additionally, ask for references from the shop and contact previous customers to gauge their satisfaction with the services provided.
Range of Services: Different repair shops specialize in various types of services. Look for a shop that provides a broad range of services, including regular maintenance, repairs, and full-scale vehicle restoration. A Dubai Car Repair that can handle a wide range of repairs is more likely to have the necessary experience and expertise to address any issue with your vehicle.
Warranty and Guarantees: A reputable repair shop should stand behind its work and offer securities and guarantees on its services. Ask about the warranties and guarantees provided by the shop and ensure they cover the repairs performed on your vehicle. A good warranty or guarantee can give you peace of mind and help protect your investment.
Transparency and Communication: Look for a repair shop that values transparency and communication. The shop should be open about its services and the costs involved. A good repair shop will provide a detailed estimate and explain the necessary repairs in layperson's terms. Additionally, the shop should be responsive to your questions and concerns and keep you informed about the progress of the repairs.
Price: While price should not be the only factor considered when choosing a repair shop, it is still essential. Look for a shop that provides fair and transparent pricing. Ask for an estimate of the repairs needed, and compare it to other repair shops in the area. However, do not sacrifice quality for the price, as cheap maintenance may result in further issues and cost more in the long run.
Therefore, contact AWA Auto Garage LLC today if you are looking for an Auto Garage Dubai!