AWA Auto Garage LLC is a leading auto garage in Dubai, providing top-quality car repair services for many years. Our commitment to customer satisfaction and exceptional service has made them one of the Best Car Repair Garage In Dubai.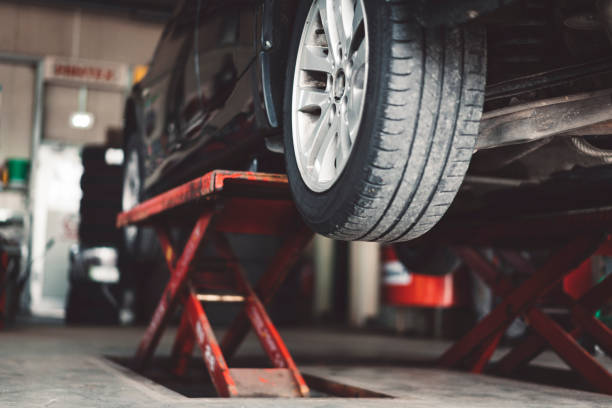 Here are five reasons why AWA Auto Garage LLC is the best in town:
Experienced Technicians:

AWA Auto Garage LLC has a team of experienced and certified technicians skilled in handling a wide range of car repair services. We use state-of-the-art technology and diagnostic tools to provide accurate and efficient repairs for all types of vehicles. 

Comprehensive Services:

AWA Auto Garage LLC offers an extensive range of car repair services, including engine repair, brake repair, suspension repair, electrical repair, air conditioning service, and more. We also provide regular maintenance services to keep your car running smoothly and prevent any major issues from occurring.

Genuine Parts and Materials:

AWA Auto Garage LLC uses only genuine and high-quality parts and materials for all their repairs. We source their parts from reputable suppliers to ensure our customers receive only the best quality, long-lasting repairs.

Transparent and Affordable Pricing:

AWA Auto Garage LLC provides transparent pricing for all their services, with no hidden costs. We offer competitive prices for their services, and our pricing is based on the complexity and scope of the repair work required. We also provide a detailed estimate of the costs involved before starting any work, giving our customers the peace of mind they need. 

Customer Satisfaction:

AWA Auto Garage LLC is committed to customer satisfaction and goes above and beyond to ensure that its customers are satisfied with the quality of their services. We provide a friendly and welcoming environment with excellent customer service and are always available to answer our customers' questions or concerns.
AWA Auto Garage LLC is the best Garage In Dubai due to its experienced technicians, comprehensive range of services, use of genuine parts and materials, transparent and affordable pricing, and commitment to customer satisfaction. 
They have built a reputation for providing top-quality car repair services and are dedicated to ensuring that their customers receive the best service possible. 
So if you're looking for a reliable, trustworthy, Best Auto Garage In Dubai, look no further than AWA Auto Garage LLC.